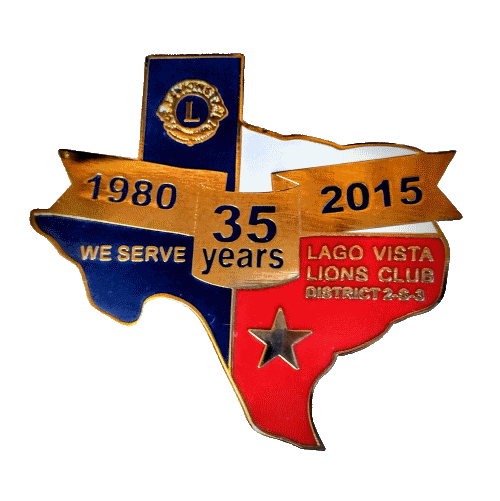 May 8th
2020 Jim Daugherty Memorial Golf Tournament Raffle Drawing
While the Lago Vista Lions are waiting for an appropriate time to hold the Jim Dougherty memorial golf tournament, they decided to go ahead and conduct the raffle drawing that normally accompanies the tournament. Just the other day, Lion Gary Ladner asked Leo Lily Dreibrodt to do the honors of drawing the winners.
​
The results are as follows:
​
First place was a pair of ladies 14K two tone rose & white gold diamond earrings donated by George Poe at Whitestone Fine Jewelry. Appraised value of $2,450.
The winner is Jan Murray from Sugarland, Texas.
Second place was " Lets Go Flying" from the Plane Place donated by Glenn Chiappe and Jim Awalt.
The plane ride is for up to four persons over the Highland Lakes and lunch at Fredricksburg valued at $500.
The winner is Roger Hagstrom from Minneapolis, Minnesota.
Third place was a Two Night stay at a one bedroom condo at the Island donated by Lions Glynda and Joe Wolverton.
This prize is valued at $300.
The winner is Alan Kelso of Lago Vista, Texas.
Fourth place is Four rounds of golf at the Lago Vista golf course plus Two rounds at Pt Venture.
The winner is Lion Shirley Murphy of Jonestown, Texas.
Fifth place is Two coaching sessions from Unlocking Your Best Life owned by Tammy McKinney.
This winner was from the Houston area and donated the prize back to the Lions Club.
Sixth and last place was One Wellness Package from Lago Vista Family Dentistry. The package includes a comprehensive examination plus two cleanings in a twelve month period plus discounts on additional work that may be necessary.
The winner is James Kirkland of Lago Vista, Texas.
Congratulations to all the winners and stay tuned for information about the reschedule date for the golf tournament.