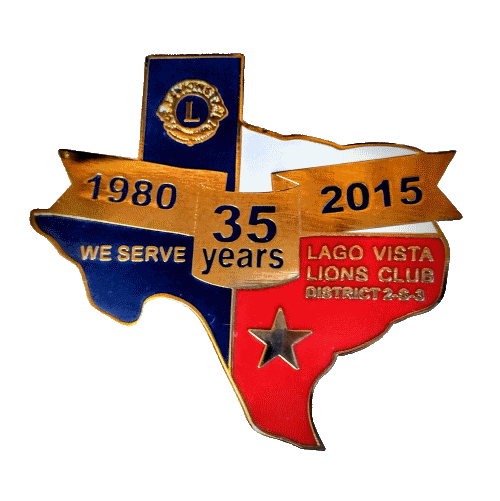 February 15th
Chili Feast, Bake Sale, and Silent Auction
On 01/13/2020 Lion Ken Johnston and wife Shelly presented to the Texas School for the Blind and Visually Impaired (TSVBI), a Telesensory Aladin Apex viewer, along with 6 White Canes, to the Superintendent of TSBVI, Emily Coleman. The $2100 viewer was donated in Memory of Shelly's Father, Past District 4-A3 Governor John "Ben" Brown of Peoria, AZ., who passed away at age 99 years and 9 months in November 2019.
The items were retrieved from PDG Ben's home after his passing. PDG Ben, who lost his site while serving his country in the U.S. Navy during WW II, will have his ashes scattered at sea off the coast of Santa Barbara by his Daughter Shelly and Lion Ken, along with some close friends from Arizona, on February 16th, which would have been his 100th Birthday.
The Lions Club of Lago Vista was noted as the sponsoring Club.
(Photo L-R): Emily Coleman, Shelly Johnston and Lion Ken Johnston