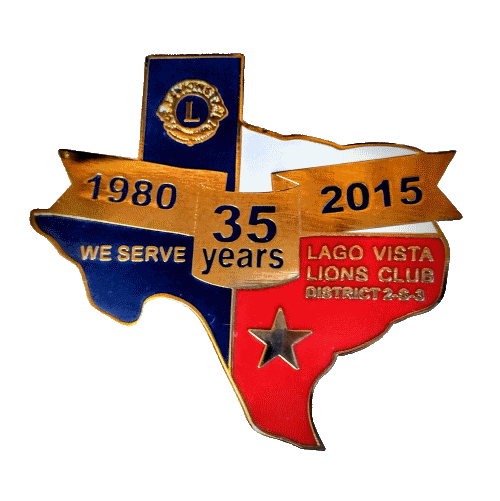 This trailer will be instrumental in raising money for the club by catering future events for charitable organizations, social groups, businesses, family gatherings, etc. in and around the Lago Vista area.
The trailer is 23' long tandem axel, 7' steel pit w/5 temperature gauges, stainless firebox w/oven, electrical outlets, light fixtures, utility sink, water heater, dual propane gas burners, 2 wood storage bins & 2 folding serving shelves.
Our experienced cooks are ready to provide your organization, group, family, or other activities with a delicious BBQ meal at a reasonable price.
The Lions are on the prowl. We are stalking used and depleted cell phones, printer ink jet cartridges, toner cartridges, Laptop Computers, Digital Cameras, Digital Camcorders, Video Games ( PS3, XBox 360, and Wii), iPads and Tablets, iPods and MP3 players, Portable GPS Devices, and Radar Detectors just like we stalk used eye glasses..
This fundraiser supports our philanthropic projects such as scholarships, Texas Lions Camp and a host of other local charities. It also keeps highly toxic materials out of our landfills.
Collection stations are located throughout the community. They can also be given to any Lions member. Look for the LIONS COLLECTION SIGN and help us help the less fortunate while helping the environment.
Over the years, Lions have collected thousands of toner and ink cartridges and hundreds of cell phones and small electronics and recycled them for thousands of dollars for Lion's charities.
A non-profit corporation dedicated to the preservation of sight through collecting, processing and distributing human ocular tissue for corneal transplant surgery, prosthetic enhancement and valuable medical research.