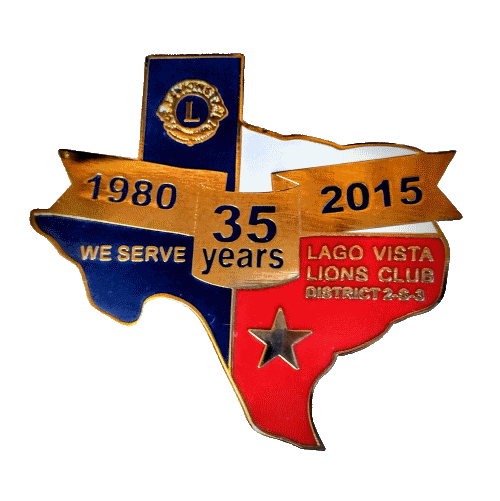 2020-2021
Lion Kevin Sullivan
Lion of the Year
Singling out Lion Kevin's major contribution this year is extremely difficult as he was truly involved. Examples of his involvement included, but are not limited to, he
· Consistently promoted club activities through our club and district newsletters, club website, club FaceBook page and included a special GoFundMe page.
· Participated in all Board meetings and most business and program meetings.
· Participated in all fundraising events.
· Donated blood 4 in out of 5 events.
· Worked on Road Clean Up 8 out of 11 times.
Besides his participation in activities, his stepping to the forefront in the crisis resulting from the big freeze stands out. Along with Lion Mike Zaydel, Kevin served as liaison between us and St. Vincent de Paul in the distribution of benefits; he also was responsible for bringing in the Boy Scouts to help in the efforts to help our citizens and clean up our community. Next year, in addition to holding the Communications Chair, Kevin will take over administration of our website. Kevin is certainly an exemplary Lion.
2021 Lion Kevin Sullivan
2020 Lion Connie Zschohe
2019 Lion Susan Nilsson-Weiskott
2018 Lion Mike Beal
2017 Lion Linda Jameson
2016 Lion Ron Smith
2015 Lion Gary Ladner
2014 Lion Mike Zaydel
2013 Lion Jo Anne Smith
2012 Lion Vernon Reher
2011 Lion Gary Ladner
2010 Lion Duane Lueders
2009 Lion Ray Kiker
2008 Lion John Spoerlein
2007 Lion Don Zschohe
2006 Lion Karen Hollingsworth
2005 Lion Cliff Day
2004 Lion Carroll Hollingsworth
2003 Lion Scott Cameron
2003 Lion Anita Burke (Portland, TX)
2002 Lion Doug Parnell
2001 Lion Alex Dunn
2000 Lion Jim Dougherty
1999 Lion Gordon Rugaard
1998 Lion Larry Comstock
1997 Lion Ron Larkin
1996 Lion Angie Insalaco
1995 Lion Bill Edwards
1994 Lion Ross Hopkins
1993 Lion Charles Price
1992 Lion Frank Gloeggler
1991 Lion J. Ed Brunson
1990 Lion Terry Meares
1989 Lion J. Ed Brunson
1988 Lion Mike Michaels
1983-1986 No Awards
1982 Lion Russ Lowe
1981 Lion Jack Jewett
1980 Lion H. Lobdell
​