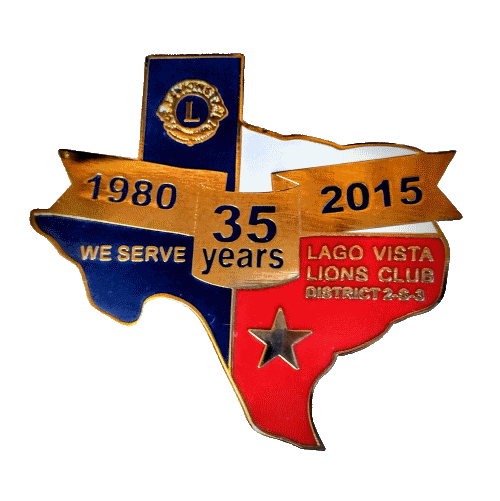 A Lion is one who is willing and anxious to give his/her time, energy and resources in service to others. A person like you is rewarded in Lionism by the pleasure and satisfaction of serving others; by improving the community in which you live; and by endeavoring to leave the world a better place than you found it. The rewards are in direct proportion to the effort expended. By investing time and effort in club activities, you can receive dividends in new friendships, new status in the community, and a heart-warming sense of fulfillment from doing something good for others.
​
The Lions Club of Lago Vista is one of 44,800 Lions Clubs actively serving their communities in 196 countries and geographical areas of the world. Lions Clubs International is the worlds' largest service club organization. Its 1.4 million members are dedicated to bettering the quality of life for the handicapped, the poor, the sick and the aged. Texas is honored to have 31,000 members in 970 clubs.
If you are interested in joining our club check our MEMBERSHIP PAGE.
​
Lago Vista Lions Club is part of the Lions Club International, Multiple District-2 Texas,
District 2-S3.
United in Kindness and Diversity
International President
Douglas X. Alexander
2021-2022
Meetings
We are now having physical meetings K-Oaks clubhouse.
​
9/9 - USA/Canada Forum in Des Moines, IA
9/11 - Road Clean-up on Lohmans
9/21 - Program Meeting at K-Oaks 6:00 PM; Megan Kunkle-Ballard - Travis County Health &
Human Resources Manager
10/04 - BOD Meeting Virtual at 3:00 pm
10/5 - Business Meeting at K-Oaks at 6:00 pm
​
Mailing:
Lago Vista Lions Club
P.O. Box 4603
Lago Vista, TX 78645
Club # 38848